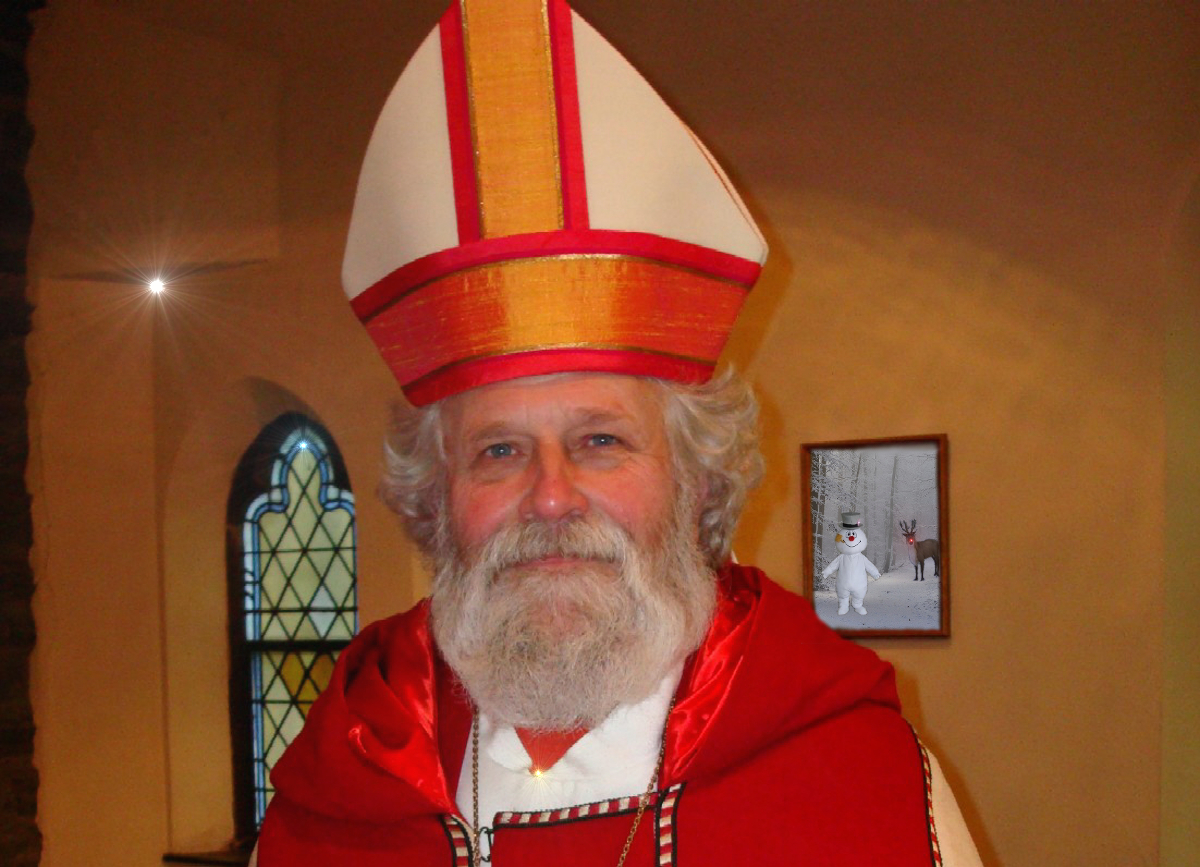 The Annual Demi-Angel Trials Of Saint Nicholas strip Santa of his Heavenly powers on December 6th Saint Nicholas Day. He becomes a full human with no memory of his Demi-Angel life. Santa is then placed somewhere in the world for three days to face various challenges. If he passes this test he gets the right to remain a Demi-Angel for another year. If he fails he faces being human or becoming a Nephilim! The trials falling in December is probably the worst
time of year to require his attention be diverted on things other than Christmas preparations! Although in a way that is a part of the trial of being human. Human life involves plenty of inconveniences and the stress of trying to complete everything they need to do on a daily basis.
Thankfully Mrs. Claus, the Chief Elf, adopted Human Elf Son Sandy, his biological son Nick, Jr. take over managing the ramp-up to Christmas. During his three days as a mortal human, he is quite vulnerable to potential attack and is not allowed to seek refuge in his mystical North Pole City. Nor is Santa allowed to contact his magical Christmas associates or anyone with higher dimensional-based paranormal powers.  He is usually at risk from the Anti-Claus but in his human state the monstrous Krampus is also a threat!  Even the lowly gnome Grinch could cause the weakened Santa harm! You can also throw in some temptations from the Devil himself!
Leaving North Pole City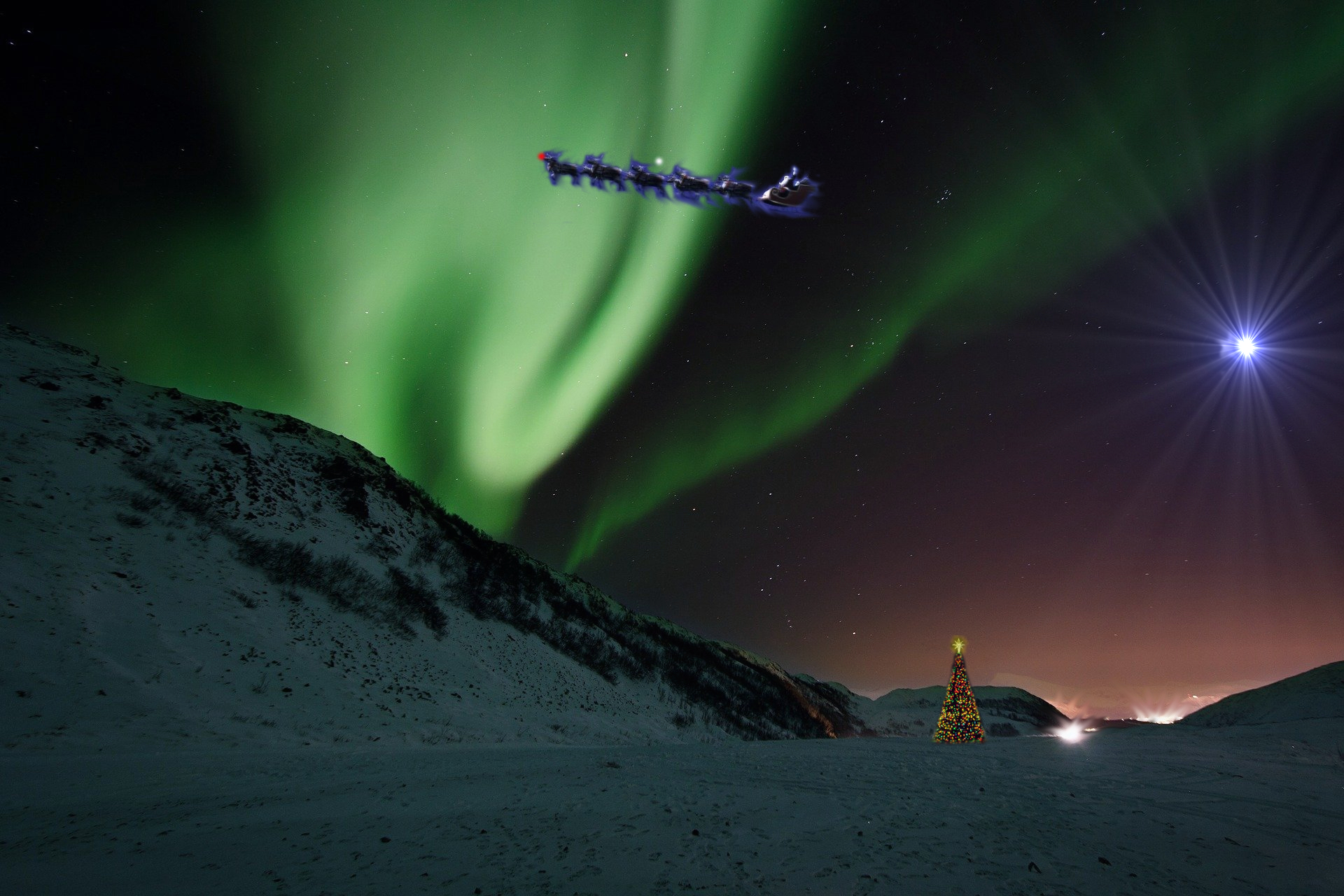 In the late afternoon of December 5th Santa dons his old religious Saint Nicholas Bishop wardrobe. He then holds a special holy service at Saint Nicholas Church in North Pole City.  Following this, the Elves organize an early dinner in his honor. He then bids Mrs.Claus, and his kids, Nick Jr & Mary, farewell along with his Elves, and Reindeer as well.  This is a journey he must make without them as a yearly rite of passage to continue enjoying his immortal powers with Heaven's blessing. If he fails he could revert to a Nephilim form or simply become a 70 something human left to live out the rest of his mortal life with no memory of who he was! Santa has prepared a Living Will if God forbid he becomes a mortal with no memory of the supernatural world. He assigns various people to take over elements of Christmas with his son Nick eventually becoming the new Santa Claus. We pray that this great humanitarian and force of hope never fades away into mundane obscurity!
The Saint Nicholas Day Gift Deliveries And The Last Supper
Saint Nicholas takes his giant magical gift satchel, and mounts his white Angelic horse, named Snowflake, to begin making St. Nick Day deliveries. Once Santa leaves North Pole City he is gradually stripped of his holy powers. This means only Snowflake can find, and navigate Angelic portals to get to homes around the world at light speed. Saint Nick leaves coins and treats in stockings and/or shoes for those who have been good.  The ultra exceptional sainted souls get a holy diamond!  The ones he rates the purest and selfless receive the honor of having him as a dinner guest for a Midnight Saint Nicks meal.  After all, once he turns human he gets very hungry! Whatever time zone that is in is where his three-day test of worthiness begins. The first breaking of bread within the Witching Hour is when the last ounce of his superpowers subside! 🎅 Read The Rest Of The Story At Mystic Investigations Christmas Blog…