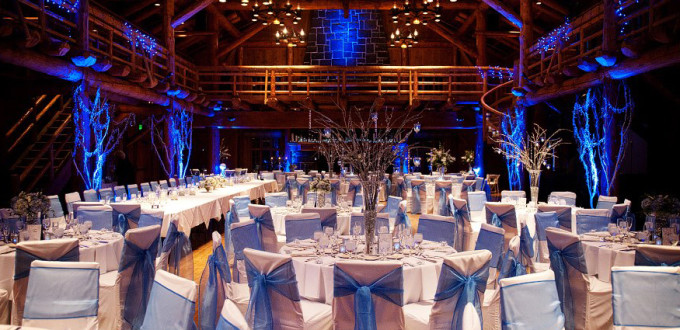 It is with great enchanted elation I, Saint Nicholas, do hereby announce the twelve nominees of the 2018 Claus Award For Excellence In Deeds Of Goodness & Bravery. My recognition, and reward to those who give of themselves in the battle against the forces of darkness, the quest for peace, and the betterment of humanity.  The pinnacle of awards in the paranormal community! All nominees stay as my personal guests at Claus Manor. The Winner receives a terrific trophy, certificate, and personal guidance from all of us at North Pole City! There's also two other awards. The Claus Lifetime Achievement Award for those with a long expansive history in the supernatural world.  There's also the Claus Enchanted Entities Award for non-corporeal beings such as higher dimensional Gods. However they may be in physical form if they so choose. These awards winners are announced in advance without any nominees. The Claus Awards have been taking place annually on December 30th at 7:00 PM since 1742!
The 2018 Claus Award Nominees
Patriot Woman | Superhero | New York, USA 
Mystic Investigations | President Xavier Remington | Colorado, USA

(2012 & 2016 Winner) (2014: Special Claus Lifetime Achievement Award)

Cäsar Jacobson | Enchanted Human Elf | Exemplary aid for the deaf, disabled, and the empowerment of women around the world! | Canada & North Pole City

(2017 Winner!)

McTavish International Academy Of Magical Sciences | Headmaster Sorcerer Ian McTavish | Scotland

(2014 Winner) (1911: Special Claus Lifetime Achievement Award)

 Raj Acharya Metaphysical Investigations | Raj Acharya, President | India

(2011 Winner)

The London Fog | A Group Of Illusion Magicians Battling Evil | England, UK
The Dandy Dutch Dwarfs | Handy Dandy Dana | Holland, Netherlands
Tanzania Psychokinetic College | Headmaster Akuchi Okeke | Tanzania
Xu Paranormal Associates | President Zhang Xu | China
The Silver Slugger | Superhuman Werewolf 

Hunter | Kentucky, USA

Egyptian Order Of The Pyramid | The Enlightened Elegance | Egypt
Gary's Ghost Hunters | President Gary Gunderson | Arkansas, USA
The Winner Of The 2018 Claus Award Is Patriot Woman! She languished in despair as a disabled senior citizen in the ashes of September 11th, 2001 until her meteoric rise to her youthful superhero status! Ironically this thanks to a toxic chemical cocktail from the fall debris of the Twin Towers interacting with her particular DNA sequence. Since then she has utilized her various powers and abilities beyond that of mere mortal women to aid those in desperate need. Whether they faced financial, criminal, or supernatural threats Patriot Woman was there to give them hope and save their lives!
The 2018 Special Claus Lifetime Achievement Award was presented to Drake Alexander of Mystic Investigations! He willed himself out of the darkness of vampirical damnation and chose to use his paranormal powers to help humankind. For over seven centuries he has bravely battled the forces of evil amid the specter of his own demons. He is the only vampire to ever receive a Claus Award! Not to mention one of the few ever allowed into North Pole City!
The 2018 Claus Enchanted Entities Award went to The Frost Fairy Fantasia! Whether here at the North Pole or traveling the world, she has dedicated her life to helping humans in need and maintaining the balance of nature in her sphere of metaphysical influence. She has never let her Lilliputian size stop her from going up against those far more powerful than Fairies! Fantasia's bravery in the face of potential imminent death for the sake of saving lives must not go unrecognized by the world!
The 2018 Claus Awards will take place at the North Pole City Banquet Hall on December 30th at 7:00 PM North Pole Standard Time. Those of you unable to attend can be there in spirit by merely wishing for it before you go to sleep, and you'll be there in astral form as you dream. Of course if there's no room for you to materialize in the banquet hall you'll really be there only in non-corporeal spirit! 🙂
Impartial List Of Previous Claus Award Winners
Previous Lifetime Achievement Winners
2014: Special Claus Lifetime Achievement Award was presented to Mystic Investigations!
2015: Special Claus Lifetime Achievement Award was presented to the United States based Ten Gallon Hat Metanatural's for their continued fight against the forces of evil since the mid 1800's!
2016: Special Claus Lifetime Achievement Award was presented to the California based ZombieCorp, Inc and their continued prevention of the dreaded Zombie Apocalypse!
2017: Becky The Vampire Slayer
Previous Enchanted Entities Winners
Past Claus Award Pages