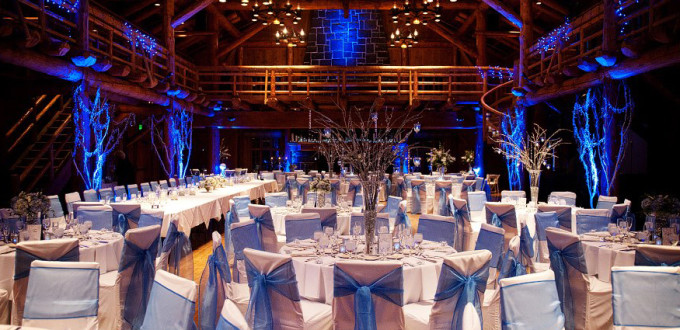 It is with great enchanted elation I, Saint Nicholas, do hereby announce the twelve nominees of the 2017 Claus Award For Excellence In Deeds Of Goodness & Bravery. My recognition, and reward to those who give of themselves in the battle against the forces of darkness, the quest for peace, and the betterment of humanity.  The pinnacle of awards in the paranormal community! All nominees stay as my personal guests at Claus Manor. The Winner receives a terrific trophy, certificate, and personal guidance from all of us at North Pole City! There's also two other awards. The Claus Lifetime Achievement Award for those with a long expansive history in the supernatural world.  There's also the Claus Enchanted Entities Award for non-corporeal beings such as higher dimensional Gods. However they may be in physical form if they so choose. These awards winners are announced in advance without any nominees. The Claus Awards have been taking place annually on December 30th at 7:00 PM since 1742!
The 2017 Claus Award Nominees
Cäsar Jacobson | Enchanted Human Elf | Exemplary aid for the deaf, disabled, and the empowerment of women around the world! | Canada & North Pole City (2017 Winner!)
Mystic Investigations | President Xavier Remington | Colorado, USA

(2012 & 2016 Winner) (2014: Special Claus Lifetime Achievement Award)

McTavish International Academy Of Magical Sciences | Headmaster Sorcerer Ian McTavish | Scotland

(2014 Winner) (1911: Special Claus Lifetime Achievement Award)

The Parisian PSI's | Commander Jacques Bissette
Patriot Woman | Wishes Real Name Kept Secret | New York, USA
The Illuminated Indigo's | Czar Mikhail Petrov | Saint Petersburg, Russia
Yucatán Supernatural Sociedad | President Pepe Lopez | Mexico
Tanzania Psychokinetic College | Headmaster Akuchi Okeke | Tanzania
Xu Paranormal Associates | President Zhang Xu | China |
The Order Of The Genie's Lamp | Sheikh Djinn | Bagdad, Iraq
Texas Supernatural Anti-Terror Society | President Diana Robespierre | Texas
The Sorceress Shellwebbazaar | Thailand
The Winner Of The 2017 Claus Award Is Cäsar Jacobson Of Canada & North Pole City! Her efforts to ease the hardships of the deaf, and disabled while striving for women's rights earned her this awesome award! There were also a few occasions she used her Elfin powers to rescue innocent people from the forces of supernatural darkness! However she chooses to not focus on those superhero incidents. God Bless The Elegant Enchanted Elf Casar! Merry Christmas & Happy New Year To All! (Pages On North Pole City Mentioning Casar)
The 2017 Special Claus Lifetime Achievement Award will be presented to Becky The Vampire Slayer. After retiring last year she looks back on over 40 years of protecting humankind from the demonic vampire scourge!
The 2017 Claus Enchanted Entities Award will go to Goddess Gaia Mother Earth, aka Mother Nature. As the spirit of our paranormal planet she has persevered in preventing the destruction of our Earth at the hands of human civilization. She remains patient in her love of humans and hopes they will soon strive to be in tune with the nature of her body that is our home!
The 2017 Claus Awards will take place at the North Pole City Banquet Hall on December 30th at 7:00 PM North Pole Standard Time.  Those of you unable to attend can be there in spirit by merely wishing for it before you go to sleep, and you'll be there in astral form as you dream.  Of course if there's no room for you to materialize in the banquet hall you'll really be there only in non-corporeal spirit! 🙂
Impartial List Of Previous Claus Award Winners
Previous Lifetime Achievement Winners
2014: Special Claus Lifetime Achievement Award was presented to Mystic Investigations!
2015: Special Claus Lifetime Achievement Award was presented to the United States based Ten Gallon Hat Metanatural's for their continued fight against the forces of evil since the mid 1800's!
2016: Special Claus Lifetime Achievement Award was presented to the California based ZombieCorp, Inc and their continued prevention of the dreaded Zombie Apocalypse!
2017:Becky The Vampire Slayer
Previous Enchanted Entities Winners
Past Claus Award Pages